15 September, 2016
Sunken Secrets
is now available on Android and Kindle!
Dive into this magical farming game from anywhere on any device you own.
Download now on
Google Play
!
Download now on
Amazon
!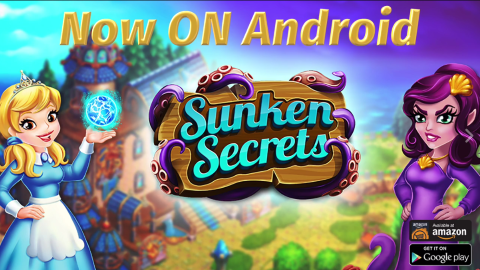 10 August, 2016
Subliminal Realms: The Masterpiece HD
is out on App Store!
Enjoy the beautiful and captivating story about a talented artist who harbors a very dark secret. Travel to the world of dreams and nightmares, armed with only your wits and a trusty paintbrush. Get the gorgeous HD version of this beloved Hidden Object Puzzle Adventure (4.5 stars on Big Fish Games) for $3.99.
Download the game now on
App Store
!
20 July, 2016
Sunken Secrets
has come to PC! Check what all your iOS friends are talking about!
Dive into this magical free-to play game to free cute island from the curse of the Sea Witch. Farm crops, make special food and drinks, rebuild and decorate homes, help islanders, dive deep for treasure, trade and sell resources, and so much more!
Download for free on
Big Fish Games
!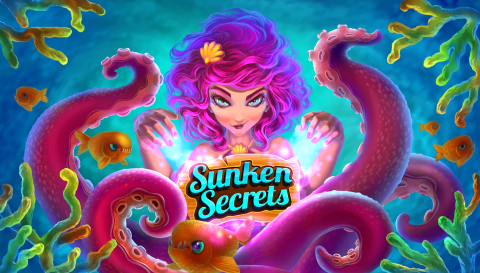 06 June, 2016
Boolat Games proudly presents the next installment of the Dreampath series -
Dreampath: Curse of the Swamps Collector's Edition
!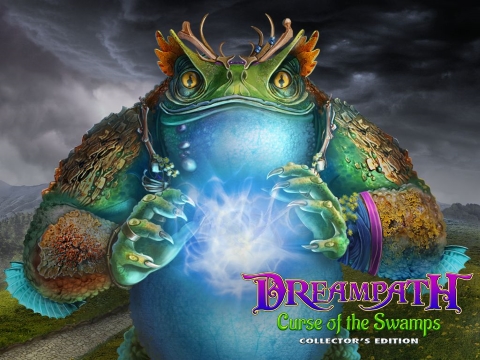 A mystical rain is turning everyone into frogs! As part of the royal family, you can fend off the illness, but for how long? It's up to you to find the cause of this wicked weather and save your loved ones. Can you discover the cure before it's too late? Find out in this breathtaking hidden-object puzzle adventure!
Play now on
Big Fish Games
!
Features:
Available on PC and Mac
Embark on a fantastical adventure in another world in the bonus game!
Find morphing forest spirits
Consult the comprehensive strategy guide
Earn achievements and replay mini-games and HOPs
Includes wallpapers, soundtrack, concept art, and more!
17 May, 2016
Do you miss the thrill of adventure? Check out our brand new and highly addictive game
Pirate Chronicles Collector's Edition
!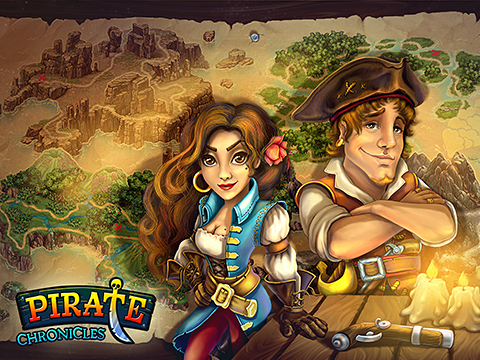 Ready yourself to raise the Jolly Roger and sail the Seven Seas in this time-management game. Find fortune, glory, and true love. Meet new friends and fight vile foes along the way. Build ships, gather trophies, load cannons, and resist the Kraken. Confront the evil pirates of the notorious Black Armada, defeat the king, and save your beloved. Test your time-management skills in more than 40 outstanding levels and 4 challenging mini-games.
Are you brave enough to accept this challenge? Play now on
Big Fish Games
!
Key features:
40 addictive levels in 4 diverse locations
New time-management gameplay
Many treasures and unique pirate artifacts to find
12 new exiting levels to beat in Collector's Edition!
5 gorgeous wallpapers for your desktop!
26 April, 2016
Get your islanders ready for DEEP DIVE!
New update 1.7.0 for the hit magical sim island game
Sunken Secrets
adds a whole new underwater world with new buildings, resources and treasure chests! Discover mysterious floating islands inhabited by cute dolphins and nagas and help them cleanse the sea from the curse of the seawitch!
The Diver in your city will help you get underwater. Give him some magic and he will guide you to new adventures. As you progress, you will go deeper and discover new islands with even better rewards. But beware at the depth hides many challenges that requires skill and dedication to overcome.
The "Deep Dive" update features:
New Resources
– Use Bricks and Edaloot stones from underwater mines to restore beautiful aquatic landscape and homes of sea dwellers. Gather enigmatic Deep Lights from grateful citizens for your troubles. Find keys to open treasure chests and much more!
Bonus Rewards
– Cleanse the underwater world from litter to get random rewards. You never know what could be found inside!
Magic Decor Upgrades
– Treasure Chests contain elements can upgrade your magic producing decorations on the surface. Make your island even more pretty with elegant fountains.
Soft Move
– every dweller moves more smoothly. Watch the happy island town living and breathing under your fingers.
Find the
Sunken Secrets on App Store
!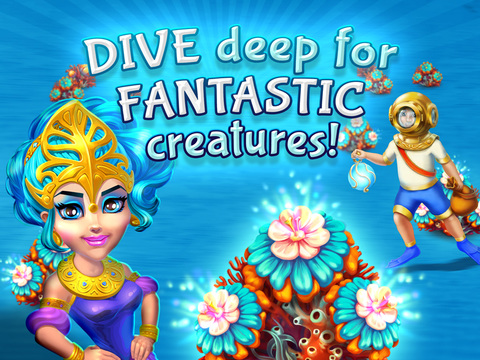 15 April, 2016
Hungry for new adventures? Boolat Games released a major update for the awesome mobile farming game
Harvest Land
!
We gathered the feedback from thousands of our fans to make the in-game economy balanced and more engaging to play. Level progression becomes a bit more challenging, but much more rewarding for every player. Now there are no unprofitable buildings – smart use of every production building is crucial for the for the prosperity of your colorful Viking village. We also added new buildings, improved income from caravans and boats, and much more.!
Now you can login with Facebook account and keep your village safe. Start your journey toward new lands full of adventures and wealth!
Harvest Land is available on
Google Play
and
App Store
.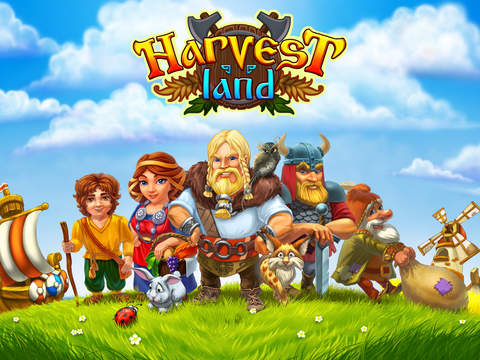 13 October, 2015
Sunken Secrets
is now available worldwide on iOS
A New Wave of Farming is Here! Magic. Island. Sea Witch. And those pesky Krocks. Dive into Sunken Secrets!
Collect magic to lift the curse! Farm crops, make special food and drinks, rebuild and decorate homes, help islanders, trade and sell resources, and so much more! DON'T FORGET! You must watch out for the curse of the Sea Witch and her sidekicks!
13 July, 2015
Subliminal Realms: The Masterpiece Collector's Edition
is now available on BigFish Games
Albert had everything a painter could want, a successful business with a loving family to support him. But for the last few months he's been plagued by nightmares, by visions of a terrifying being that he has named Solitude. One stormy evening, he finds his nightmares have become reality when Solitude kidnaps his family, taking them deep into her painting. Albert yearns to free them, but doing so will come at a high price. All his memories have been corrupted and now only Solitude knows the truth. Albert must face his fears and journey onward, armed only with his paintbrushes and his love for this family. Can he save them, or will Solitude's painting become his final masterpiece?
Checkout the game at
BigFish Games
.
14 June, 2014
Dreampath: The Two Kingdoms Collector's Edition
is out for PC and MAC
The doctors have failed. Now your sister, the Queen, lies on her deathbed - you are her last hope! Rumor has it that a mystical cure exists in the faraway kingdom of Goldthorne... but no one dares to go there since the last king mysteriously vanished. Do you have the courage to face the unknown and save your sister? Find out as you soar high into a world of floating islands, talking cats, and magical dragons. But beware - sinister forces are watching you from the shadows in this exciting Hidden Object Adventure game.
Checkout the game at
BigFish Games
.
16 May, 2014
Dark Cases: The Blood Ruby HD
released on iPads
Today
Dark Cases: The Blood Ruby HD
is released in a freemium mode on iPads.
Take on the role of a devoted daughter, whose father is killed during a mysterious investigation. Before you have time to mourn, a family heirloom sends you back in time. Can you save his life before tragedy strikes a second time?
Checkout the game at
App store
.
25 April, 2014
The Promised Land is Now Available on Steam and is 20% off!*
Take charge of a small group of settlers and build a thriving colony in
The Promised Land
, a casual strategy game for the adventurous at heart. Gather resources, erect buildings and establish trade as you explore a vast wilderness teeming with surprises! Guide your colony to the victory of the modern superpower!
Find more details in
STEAM
store.
*Offer ends May 2 at 10AM Pacific Time
23 April, 2014
Hey! Today we decided to reveal the secret of our new adventure game. This time our players will have a chance to travel around different corners of the fantasy world on the Dragon's spine!
Dreampath: The Two Kingdoms
will come to life this summer. Stay tuned!
27 January, 2014
On 28th of December 2013 Family Museum was launched on
draugiem.lv
. Our game is now available in Latvia as well!
23 December, 2013
We wish all our players and partners, a Merry Christmas, filled with Joy and Fun! Boolat Games team.
28 November, 2013
We are glad to report, that Boolat Games team is currently working with enthusiasm on the new hidden object game
The Family Museum
!
Its fascinating plot mysteriously brings together prominent minds of the past - Leonardo da Vinci and Nikola Tesla. Players will have a possibility to get closer to the secrets of great inventions of these creators, and will help Science and Beauty of Family Museum exhibits to prevail. Some scenes and quests will be accompanied by marvelous classical music, to give a note of refinement into the whole atmosphere of our captivating game.
11 November, 2013
The Boolat Games localization department is working really hard at the moment to present lots of new and interesting projects to the Russian speaking gamers community. Stay tuned for more news on our web-page!
6 November, 2013
The Promised Land
released for Mac OS!
We have great news for those who prefer Mac OS! Now you can play
The Promised Land
on your Mac. You can try it for free and then unlock the full adventure from within the game.
More info about the game at
Mac App store
.
31 October, 2013
Timeless: The Lost Castle HD
released on iPads
Happy Halloween everyone! Today
Timeless: The Lost Castle HD
is released in a freemium mode on iPads.
Follow in the footsteps of the man in red and uncover his secrets in this mysterious Hidden-Object Puzzle Adventure game.
Checkout the game at
App store
.
15 September, 2013
Hello everyone! Our newest game
Dark Cases: The Blood Ruby Collector's Edition
is live. It will keep your heart racing with excitement while enjoying the fantastic visuals, music and animations!
Your worst fears came true the night your father never arrived home. Someone killed him during his latest investigation. As you sort through his remaining possessions you discover his diary recording his last moments - and a strange amulet that sends you hurtling back through time to the day before his murder. Time is running out as you race to not only prevent his murder but also to catch the mastermind behind it all.
Unravel the trail of clues to locate a deadly ruby before its gruesome powers are unleashed in Dark Cases: The Blood Ruby, a heart-pounding Hidden-Object Puzzle Adventure game.
Checkout the game at Big Fish Games
web-site
.
Also available for
Mac
.